The Keylet Group have had an exciting year so far, and we've got another 5 months to go!
We have had a redecoration to our branches across Cardiff, a change of branding to form the Keylet Group, and lots of luxury listings across both our sales and lettings branches.
With these luxury listings came a lot of attention from local media outlets such as Wales Online and The South Wales Argus.
Back in March, Wales Online published an article about a property that is being advertised though our Sales branch, Key Executive Sales. The property, Castellum, an apartment in the converted chapel development, Alcedonia is in the heart of Penarth and showcases stunning original features. From floor to ceiling stained glass windows to curved architecture, the apartment is both unique yet modern. To read the article from Wales Online about Castellum, please click here.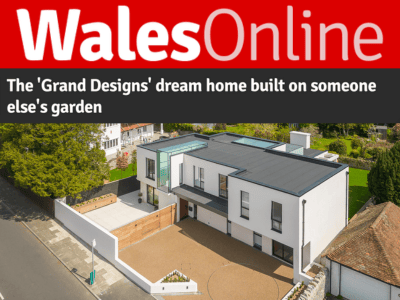 In May, Wales Online turned their attention to another of our properties, this time, an ultra modern, 'Grand Design' style family home! Staying within Penarth, this amazing new build on Lavernock Road features all the mod-cons and even includes a turntable on the driveway! Please click here to read the full article. 
Again, staying within Penarth, Key Executive Sales brought to the market a beautiful penthouse in the Pinnacle development with stunning views across the Severn Estuary towards the Somerset coastline. Wales Online delved further into the history of the development, along with the origins of the site in which it was built on. To read for yourself, please click here. 
Last month Key Executive Sales listed a beautiful Scandinavian-style family home in Wenvoe within the walled gardens of Wenvoe Castle Golf Club. The land around the property sits at just under 4 acres and could have a range of uses for equestrian enthusiasts, further landscaping and vegetable gardens or alternatively further development potential (subject to planning). To read Wales Online's article about this property, please click here. 
Key Executive Sales don't just cover Cardiff and the surrounding areas, we also have properties for sale further afield, such as the Pen Y Val Chapel apartments in Abergavenny. Following a huge renovation, the former chapel was turned into luxury apartments with a modern twist. One of the apartments within the development caught the attention of The South Wales Argus, and you can read their article here.